Since completing the MPhil,
Paul Cosgrove
has continued with the nuclear energy group to do a PhD in computational reactor physics.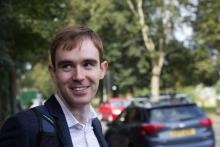 When he isn't fixing or breaking code, Paul enjoys proselytising for nuclear energy and making the most of the Cambridge lifestyle.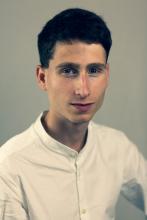 Thomas Zillhardt continues to study towards his PhD (or DPhil as it is known at Oxford University), successfully passing the First Year Assessment. Also, Thomas has been elected Queen's MCR President and they've been granted instrument time at the ILL Reactor in Grenoble for a residual stress experiment on graphite.
Jamie Gillespie works for Baringa Partners,  a management consultancy with specialisms in the energy and resources sectors.  Baringa Partners work in areas such as: Thermal power generation; renewables; nuclear; energy trading; distributed energy and new technologies and regulation.  Jamie has worked with a number of clients across a range of areas and on projects focussing on lots of different geographies and is very much enjoying his work.
Rob Abel, as planned, is working back at Rolls-Royce undertaking their Engineering Graduate Scheme. Rob is working with, amongst other colleagues, a Graduate from Pitesti, Romania.

Greg Gakis has started a PhD at Cambridge. The project is on autonomous vehicle estimation, sensor fusion and control and is co-sponsored by Mclaren. "The aim of the research is to examine the performance limits and trade-offs in autonomous vehicle estimation and control from a fundamental and applied perspective including the development of new algorithms to address key challenges."
Kinjal Dave
is working for BAE Systems (currently in their consulting part, BAE Systems Applied Intelligence).  Her first placement was a PMO (project management officer) for Legal and Export Control but she is now involved in more technical work.  Kinjal is a junior research and development engineer at AI Labs in Chelmsford and is working with the High Power group looking at ceramics and their high voltage capabilities. In the future there are roles open at Sellafield and ONR - which would mean using her nuclear background!
Kinjal is really enjoying the travel aspect to her role as she gets to travel in the UK and I also she has visited Sydney!  Kinjal said "The MPhil really helped me to hone my problem solving and analytical skills."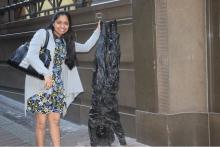 Yifang Cheng is currently working at Morgan Stanley intheir London office where she is joining the Technology Analyst (Graduate)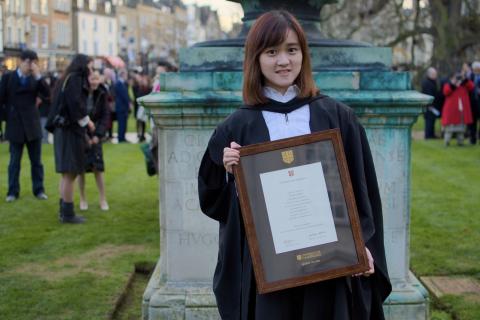 Program which includes her attending a 15-week training course in New York. Yifang is currently working in the Product Reference Data team in the Institutional Securities Technology Division.