Karishma Patel gained a 1stclass degree in Engineering Chemistry from Queen's University, Canada before joining the course.  She then pursued a PhD in Nuclear Waste Materials at the University of Cambridge.
Karishma says "a challenging, but rewarding MPhil, that will equip graduates with the tools necessary to excel in any division of the nuclear industry or pursue in academia."
Miles Hawley is currently working for Lloyds Banking Group, position of Retail Impairment Manager, within their Decision Science team. The role is largely focused around building and maintaining expected credit loss forecasting models for the secured mortgage portfolio (c. £300Bn). These models are used to calculate the amount of provision the bank must hold to cover expected losses under a variety of possible economic scenarios. The role uses many of the skills obtained from this course.
Jonathan Parkinson obtained a 2.1 in Engineering Physics from Loughborough University.  After the Nuclear Energy MPhil Course he took a job as an engineer in the Next Generation Submarines at Rolls-Royce.
He describes the course as "a fantastic introduction into the nuclear sector that allows you both to broaden your knowledge whilst pursuing personal interests."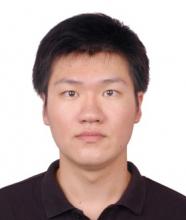 Leyang Xu (Leon) Leon obtained a degree in Electrical and Electronics from Birmingham University.  After the Nuclear Energy MPhil Course he took a job at Ping An – a Property & Casualty Insurance Company in China. 
"With all the new nuclear power stations in China, this will be a great chance to me to learn the nuclear insurance business well."
Chenbo Wang Chenbo obtained a Physics Degree from the University of Shandong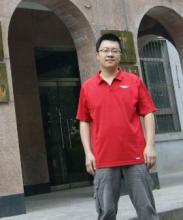 "I applied for this MPhil course with the hope of obtaining certain depth of understanding on nuclear energy, and to see for myself whether nuclear energy is a competitive clean energy source compared to solar, wind, CCS etc." He continued to take a DPhil at Oxford investigating solar catalytic water-splitting for hydrogen energy. "The NE course not only provided the essential knowledge required in the field of civil nuclear but I was also able to get more out of it by personalizing my electives on different areas of interest such as electro-chemistry and solar energy. The final project also helped to consolidate everything that has been taught and gave me the opportunity to do something enjoyable." Chenbo is currently a Research Scientist.
Pete Husemeyer studied at the University of Cape Town where he obtained a BSc in Mechanical Engineering and then an MSc, also in Mechanical Engineering.  After the Nuclear Energy MPhil course, he continued to do a PhD in Nuclear Engineering.  In 2016, he co-founded a sports technology company called Sportable. Sportable makes radar-based tracking electronics which can track the position of balls, players and referees as well as monitor forces from impacts and tackles. Sportable's primary focus is to provide accurate real-time data for fan engagement, betting, broadcasting and player welfare across a wide range of sports.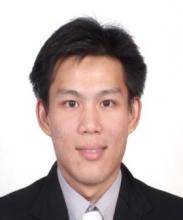 Chin Chee Tan obtained a Diploma in Mechanical Engineering from the Universiti Teknologi Malaysia, followed by a BEng in Mechanical Engineering before coming to Cambridge to join the MPhil in Nuclear Energy course.  He says of the NE MPhil Course "It is a comprehensive course covering the entire spectrum of the nuclear industry, from the technical aspects to the policy issues affecting the
Industry.  We all gained a useful appreciation of the nuclear industry." Chin Chee is now working as a Digital Business Parter at LRQA, Singapore.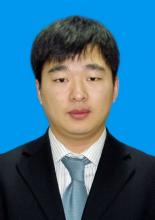 Haolong Fan studied at the University of Birmingham and obtained a First Class BEng in Electronic and Electrical Engineering.  He also obtained a BSc in Microelectronics whilst at Birmingham as part of a collaboration between Birmingham University and Fudan University in China.
Haolong says of the NE Mphil Course "It is a good introductory course to set foot in the nuclear area and paved the way for my future career."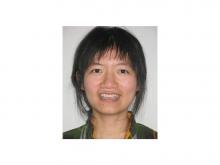 Xiaxin Wu obtained a degree in Electrical and Electronic Engineering from Cardiff University, before commencing the Nuclear Energy MPhil.  Xiaxin said about the course "the Nuclear Energy MPhil course not only enabled us to gain a deeper insight into aspects of NPPs, it also helped prepare us for a future career in Nuclear Energy."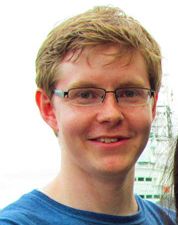 Chris Harrington obtained a 1st class degree in Natural Sciences from Durham University, studying modules in physics and maths.  Commenting on the MPhil he said "it provided a truly in-depth understanding of the many multi-disciplinary aspects of nuclear technology, alongside excellent insight into the workings of the industry as a whole.  Perhaps most revealing is the fact that I now use the skills and technical knowledge I gained through the MPhil every day in my role at CCFE."
Chris is a Technology Programme Manager at the Culham Centre for Fusion