Andy Lai continues to enjoy his work as a Scientific Officer at the Hong Kong Observatory (equivalent to the UK Met Office), working within the High Impact Weather Team.  His work involves weather warning operations for the public, setting up and managing weather warning systems, providing meteorological services to government departments, the provision of forecasting services on high-impact extreme weather and extended weather outlook and the development of operational numerical prediction systems.  He is also a TV presenter for weather reports.   

"It's quite tough" says Andy, due to the constant irregular shift patterns.  Tasks are always under tight deadlines, and he has to give a 15 min briefing in every shift.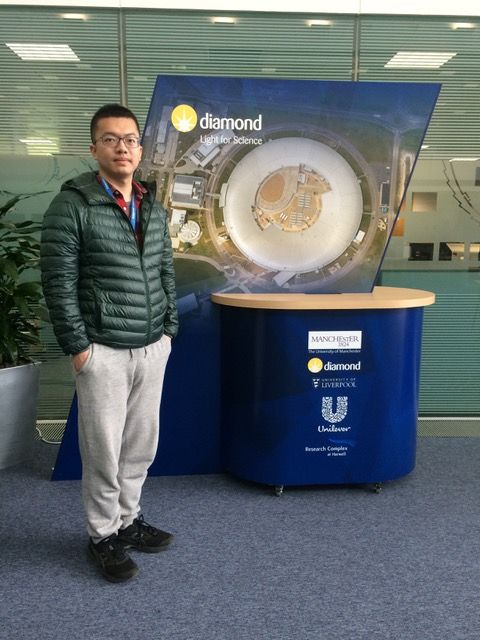 Ke Deng pursued a PhD in Physics at Cambridge via a collaborative project with the Rutherford Appleton Laboratory. 
Prior to coming back for the PhD, he participated in the preparation of a position paper related to nuclear energy for Hong Kong Academy of Engineering Sciences, and several projects on materials for energy applications at City University of Hong Kong. 

Yang Zhang (Jett) after completing the MPhil, Jett started working in CNNC (China National Nuclear Corporation), in the Business Contract department as a Sales Manager.  Over the past few years, he has been signing several large contracts (nearly 1 billion GBP), including many top-secret documents about fast reactor, Qinshan NPP, Fuqing NPP, Changjiang NPP, research NPPS and some NPPs in Pakistan. 


"I am very proud that I graduated from Cambridge, I miss all the guys from the Nuclear MPhil"
Jia Zhang completed the MPhil and then worked as a lecturer in the Tianjin Sino-German University of Applied Sciences (a young university established by Chinese government and German government). She enjoys her work very much and also had the opportunity to attend a national education supporting project to build some training centers in Cambodia and parts of South-east Asia.
Ani Mohan is pursuing a PhD at Carnegie Mellon University and working on technology policy issues, his PhD research is on the technology policy challenges of electric and autonomous vehicles (self driving cars).
After completing the Nuclear energy MPhil in August 2013, Yusuf Ali proceeded onto a PhD in energy policy at the CUED. The title of his PhD was "Strategies and Policies for Electricity Supply in Nigeria".   Yusuf said "The policy elements of the MPhil were very important in helping me identify that Nigeria, like most developing countries which can be reasonably expected to continue to be importers of electricity generation technologies, were in greater need of policy, rather than technical expertise." He started his PhD in January 2014 and completed it within three years.
Yusuf is currently working as a Special Assistant (Power Regulations) to the Presient at the Office of VP of Nigeria.
Matteo Frontini  After completing the MPhil, Matteo worked at Atkins and started a secondment in the UK aerospace industry working on the management of component qualification testing. "The diversity of clients, industries and work that Atkins has, means that there are many opportunities to learn from different projects" said Matteo.  "The learning curve in my first 19 months with Atkins was very steep; the opportunity to work on major engineering projects is very motivating and the work environment and colleagues is diverse and inspiring"  Matteo is currently working for Mauá where they design, develop and produce beautiful and innovative products for a sustainable future. Their first product is the Power Frame e-bike, entirely made in Italy www.powerframe.bike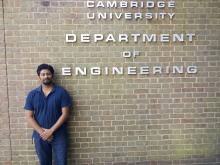 Syed Bahauddin Alam completed his PhD in Nuclear Engineering from the University of Cambridge in 2018. His PhD research topic was the 'Design of Reactor Cores for Civil Nuclear Marine Propulsion'. "My PhD supervisor, Dr Geoff Parks, provided me with exceptional support as well as an outstanding atmosphere for research during my PhD studies. His attitude to research motivated me to continue to the PhD programme following my MPhil course, and my desire to be a member of the academic family. The "Cambridge Nuclear Group" was a great source of support; their advice and insights were invaluable to me over the course of my PhD."