Some of the biggest companies and organisations in the nuclear industry are providing support to the MPhil in Nuclear Energy.
Who is involved?
Organisations providing the top tier of support are: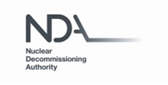 "This course reflects the exciting challenge ahead for all involved with the resurgent nuclear sector and will produce the top-flight scientists of the future, with all-round technical, business and political skills. The Industry Club provides an excellent vehicle for like-minded nuclear businesses to influence the expertise of our future talent pool, to share good practice and drive forward a world-class nuclear industry.
Well-qualified staff are critical to the decommissioning and clean-up mission and, the NDA together with our partner organisations, have already put in place a range of strategies to encourage skills training at all levels." Adrian Simper, Strategy Director, Nuclear Decommissioning Authority
We are delighted to welcome our newest Industry Club Member China Nuclear Power Technology Research Institute

Recognising the importance of new talent, other companies supporting the course as Industry Club members are Framatome,  AWE and Westinghouse.
Specialist lectures and practical assistance to the course is provided by Jacobs, Culham Centre for Fusion Energy, Rolls-Royce Nuclear and the National Nuclear Laboratory.
What will the Industry Club provide?
Advice in the design of the Nuclear Energy MPhil course;
Input to the nuclear energy research strategy;
Specialist lectures and projects which place the course content firmly within the practical experience and concerns of the nuclear industry;
Attachments and practical experience;
Opportunity for career development for students;
Funding of the course.